An introduction – Achieving work from home greatness
With Covid-19 causing carnage to business operations worldwide, organisations have had little choice but to enable a remote workforce at break-neck speed. For what may have originally been considered as a short-term operational challenge; the influence from ongoing factors of lockdowns and social distancing have shown that remote working is here to stay.
Although some businesses have transitioned well to new ways of working, many others are feeling 'left out in the cold' without a tangible long-term solution to enable productive and effective remote working.
Understanding the requirements of a remote workforce can be more challenging than you think. Ensuring that your team get what they need can be difficult, and if you get it wrong, the impact to your business success can be significant.
Remote working requirements differ from an on-site workforce set-up in many different ways; most significant are the changes in how you need to communicate, collaborate and maintain productivity. Without the correct IT infrastructure in place to comfortably enable these three core functions, the effectiveness of your remote workforce will be considerably harmed.
The physicality of teams being separated by working in disparate locations results in a number of challenges that are typically not at all relevant in the workplace. What can often be taken for granted – for example, the ability to communicate, train and support colleagues, (particularly those more junior team members) – is an entirely different situation in a remote setting.
An on-site workforce is more often than not, monitored and supported directly from line management, whereas at home, that level of support and monitoring can be hard to maintain; and the level of trust in individuals to be more motivated and self-reliant has to be much greater.
To accomplish a unified technology 'virtual office', countless businesses across the globe have turned to cloud-based technologies to help their employees maintain productive work. 'The Cloud' concept sees IT services, such as, storage for files and databases, networking infrastructure, software applications, data analytics and intelligence; all accessible across the internet, wherever you happen to be working, whenever you need to work.
As a clearly vital component of business in this digital age, a RightScale report indicated as many as 95% of organisations now use the cloud in some form or another.
This guide will assist you in ensuring you get the most from your remote working by implementing the most powerful components of the cloud platform, in the right way, to benefit the individual needs of your business. We will take a look at the options available to you and focus on why we believe Microsoft 365 is the number one platform to consider as your comprehensive answer to any remote working need.
Arming your team with the right cloud tools
If you are evaluating working practices and possible solutions to overcome the needs of your workforce, whether they are remote, on-site or a combination of the two, there are a number of factors to firstly consider – each of course exacerbated by the introduction of any remote working.
With your considerations for each of these points, focus not only on the past, but on the future of where you want to be; thinking not only "how have we?" or "how do we?", but "how do we need to?" and "what would be better for us?".
Think not only about the management and what you need to achieve, but place yourselves in the shoes of your front-line workers and how they interact with one another, and how technology plays a part in that.
Communication –

How will your teams keep in touch with one another?

How will you maintain contact with clients?

How will you sustain the company brand, ethos and values?
How will you maintain all of that without spending considerable additional time in virtual meetings?
How will you avoid an influx of email and its drain on time?

Productivity –

How will your staff access their day-to-day line of business apps?
How and where will your staff access and save files and documents?
How will you manage the delegation of work and keep teams to goals and schedules?
How will you keep everyone working to the same objectives?

Collaboration –

How will your team work with one another on the same tasks or projects?
How will files and data be shared between stakeholders without ease of access to a local file server or constant emailing?
How will you maintain version control and structure to your file system?
How will teams converse – sharing input and ideas?
How will you keep everyone updated with developments?
Beyond the needs of your users, you must consider a number of other factors that could have considerable influence on the best cloud services to utilise within your business. Such factors will not only aid in maintaining order and structure to your business operations, but could mean the difference between meeting regulatory compliance, or not.
Security

Where is your data stored – which apps, services and even the country locations?
Which users or groups need access to what? How will permissions be defined?
How will we prevent data leaks?

Administration

How and who will manage the infrastructure?
Does the system have the scalability and flexibility we need?
What is the future development roadmap?
How quickly can we deploy tools to users?
How quickly will those users adopt their new tools?
There are a number of options to consider when sourcing appropriate cloud productivity services for your team. You can opt to assemble a number of independent tools to accomplish your requirements, or, you can opt for one all-encompassing platform to unify all of your operational computing requirements under the one roof.
Pros and Cons exist with either option – if you opt to assemble a cluster of independent IT tools, such as: Zoom for video conferencing, Slack for internal communication and Dropbox for file storing & sharing – you will find their lack of integration and unfamiliarity burdensome.
By unifying all of your services within the one cloud ecosystem, you will benefit from the commonality that comes between each of the individual apps and services – with the same terminology and user experience layout; in addition to the out-of-the-box integration that exists by design between each of the system components behind the scenes.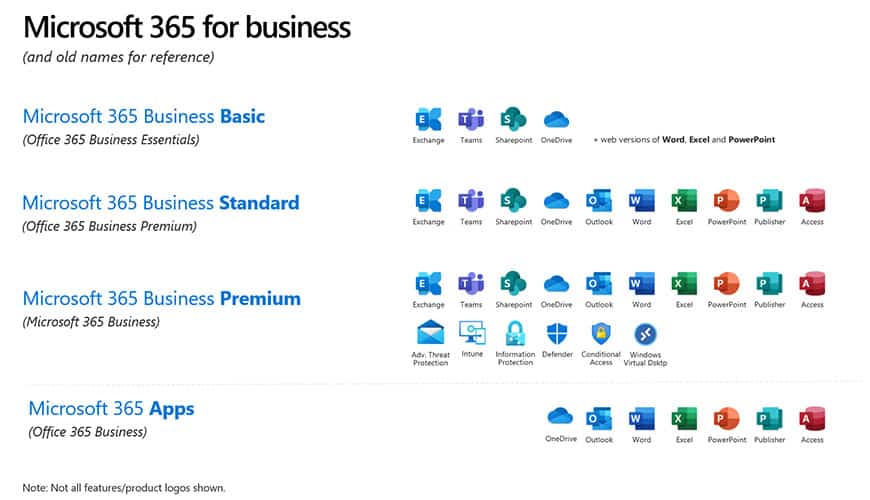 Microsoft 365
As a stalwart of the 'line of business applications' world, Microsoft took to the cloud scene a number of years ago with their all-encompassing cloud ecosystem, Microsoft 365 (formerly known as Office 365 until 21st April 2020).
Microsoft 365 is a cloud-based suite of tools and services designed to help employees achieve greater levels of output by delivering comprehensive, but easy to use, solutions to collaboration, communication and productivity.
To deliver these benefits, 365 provides a variety of application tools that are each well designed to cater to a set of functions and user needs. There can sometimes be confusion among users, as some of the tools within 365 cross-over on the functions that they deliver. However, worry not – all of the services integrate with one another, so whichever apps your individual team members prefer to use they'll enjoy a seamless cloud experience.
According to Forbes, 77% of organisations moved at least one portion of their IT infrastructure to cloud services, demonstrating Microsoft are clearly leading the charge on delivering businesses exactly what they demand from their IT tools.
Google Workspace
Microsoft 365's main competitor is Google Workspace, (formerly G-Suite).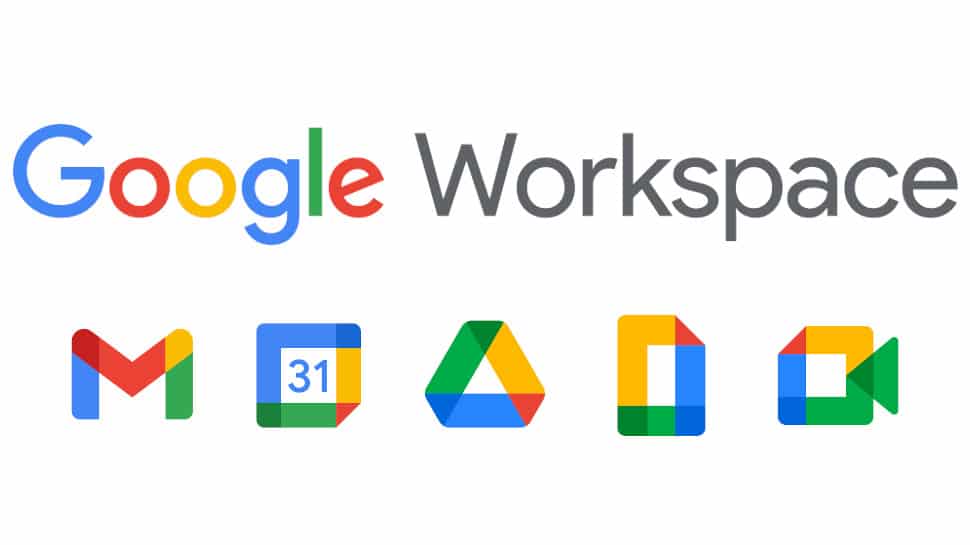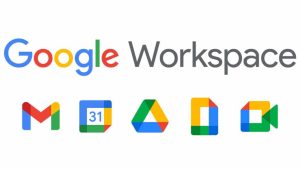 Google Workspace offers many similar tools to Microsoft 365, to cover productivity requirements – with Google Docs, Sheets and Slides; collaboration requirements – with Forms, Keep and Drive; and communication requirements – with Chat, Meet and Gmail.
With search at the forefront of Google's technical credentials, Workspace is naturally well supported by strong search capabilities. However, where the applications are still very much in their infancy against the decades of experience held within the Microsoft suite, the real functions you require may be weak or missing entirely.
The main difference between Google Workspace and Microsoft 365 is the lack of local desktop apps provided within Workspace, meaning that your users are limited to accessing browser only versions of the applications; whereas 365 permits offline use with the ability to download and install applications on any device locally.
Learning a new system may also be a very relevant challenge to consider. Where your team will most likely be already familiar with Microsoft tools – having benefited from years of prior experience – transitioning to an entirely new interface, particularly when your team are working apart from one another, could be a disruptive issue to overcome.
Flexibility in the pricing model differences may too help influence your decision on which system is the better option. Google's three pricing plans present fewer choices as opposed to Microsoft's countless options, which may be confusing at first – but with the support of the right partner, can be more cost effective in enabling you to scale the right product licenses against the needs of each individual member of your team.
Why choose Microsoft 365?
Microsoft's pedigree as the leader in productivity software tools for the past 35+ years, provides them with a keen edge in being the step ahead of more recent market entrants and; as identified in a recent study by Barracuda identifying 63% of businesses as Microsoft (Office) 365 users, is clearly the market front runner.
Whether it is system familiarity, the flexibility in the range of price points or the feature-rich offering, we believe Microsoft 365 stands-ahead as the leader best addressing the requirements of technology work tools; especially for those businesses needing to address remote working challenges of any kind.
In meeting the list of working considerations we outlined earlier, Microsoft go above and beyond in their approach to anticipate and exceed the expectations of their user base. Each component of productivity, collaboration and communication are immediately satisfied, and so too are the points of due diligence taken from the management angle – with admin, security and compliance all in-hand.
The key difference between Microsoft 365 and Google Workspace from a userperspective, is that 365 offers provides one comprehensive package; one world containing apps, tools and modules for thousands of work scenarios, whereas Google Workspace offers a much leaner set-up, focusing only on the core business administration elements, often leaving users reaching out to further third-party apps or services to fill in the gaps.
The obvious answer, is one complete package rather than a thinner, weaker alternative, leaving you hunting for more.
Microsoft 365 – The benefits as a remote working solution
365 offers a lot to benefit for your remote working teams. Some of these advantages include:
Familiarity – maintain the pace of productivity by arming your users with tools they already understand
Unification – bring together all of your core work functions into one cohesive ecosystem, bridging datapoints between applications effortlessly
Access – anywhere access across any device. In-browser or local application, mobile, desktop, laptop; whether company devices or not
Security – keep your data, in your hands
How does Microsoft 365 addresses remote working challenges?
Collaboration
Maintaining collaboration among team members in remote working environments can be difficult; creativity can be lacking and finding solutions to problems can be more arduous, leaving your workflow debilitated.
Microsoft 365 offers a range of applications to alleviate these problems, foremost is Microsoft Teams, flourishing since the advent of Covid-19 related remote working having grown by a staggering 46% in April 2020, as identified by the ONS.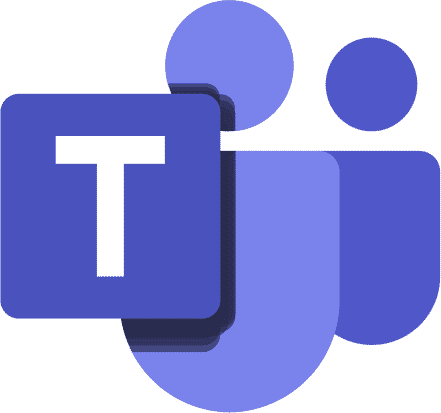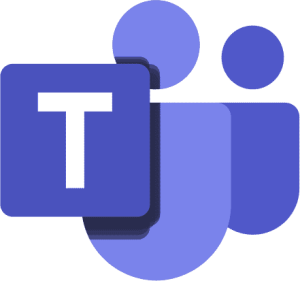 Teams – File Sharing, Channels and Posts
With now more than 115 million daily active users worldwide, Teams is helping businesses to overcome remote working frustrations by unifying a lot of day-to-day work functions, in one easy to use application.
Having first possibly explored Teams as an alternative to Zoom, Cisco WebEx or GoToMeeting, people have often experienced Teams for only its video conferencing capabilities, but are perhaps unfamiliar with its primary functions that are so much more than that.
Teams wholeheartedly promotes collaboration with its familiar interface, integrations with other 365 tools (along with many, many other third-party services), and social media style @mention tagging to effortlessly keep your colleagues, and external collaborators alike, in-the-loop.
Teams allows for collaboration from anywhere! The co-authoring feature of Teams is a particularly exciting addition; allowing you to work on a document from anywhere with a colleague LIVE! This will cut down on email chains with hundreds of the same document between edits.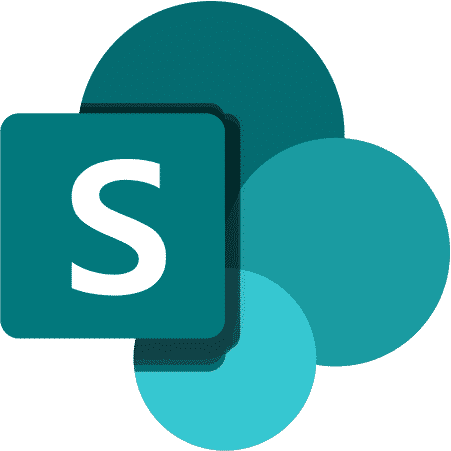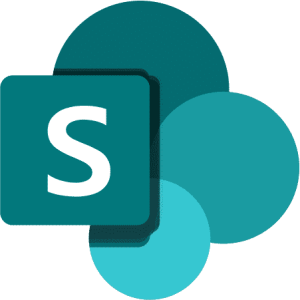 SharePoint – Team Sites, Shared Resources and Document Management
SharePoint offers a secure, structured document management application used to store, share and access documents with the rest of your team and external stakeholders, all from a single cloud-based platform.
Acting as an intranet site, SharePoint goes beyond document management by pooling shared resources, such as calendars, contacts, data lists, along with many other web-app modules – to offer a single pane of glass to access company resources, by project or department, for your teams wherever they work.
SharePoint also allows the team leader to assign tasks to team members with the 'My Work' report, which allows you to keep track of project progress with 'Project Dashboard'; all of this whilst working remotely from anywhere with an internet-connected device.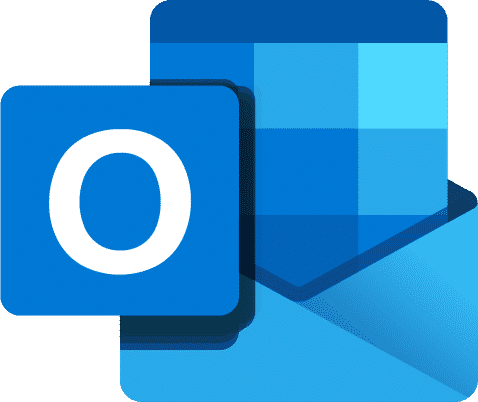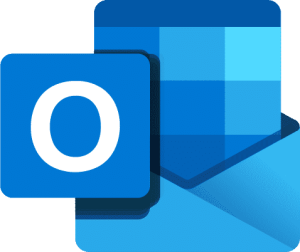 Outlook – Email, Contacts and Calendars
Outlook has previously been 'that app you send emails on' but it is a lot more than that these days. Microsoft 365's setup for businesses ensures that applications have integration throughout, and Outlook is no different.
Despite best practice advice being to cut down on the use of email generally within businesses, it is still a very important part of how teams work together and share information – particularly in a formal capacity.
Email too serves as a useful notification prompt, and with Microsoft 365 triggering email notifications for file shares, reminders and for meeting invitations, you can keep your teams informed effortlessly.
As Outlook is one of the core applications almost always open on users' devices, it is advantageous that voice/video conference calls through either Skype or Teams can be scheduled right within the Outlook calendar.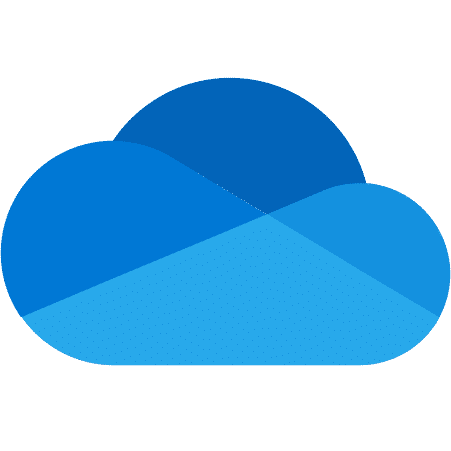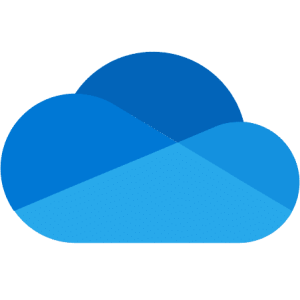 OneDrive – File Storage and Sharing
To make file access a breeze for your users, OneDrive provides local file and folder synchronisation, enabling them to carry files with them on their devices, should they ever need to work offline. Files are simply synced back to the cloud as soon as their device is back online.
The sharing of files is made easy too, with share options available on files or folders with just a right click.
Your company security parameters and defined permission sets, (at each document library level), keep the data within your control – prohibiting users from physically sharing files outside of the remit you have already permitted.
Communication
Communication is key to maintaining not only effective daily productivity and keeping the whole team working on the same page, but to maintain your brand ethos and values too – vital to maintaining camaraderie. It can also be important from a mental health aspect too; a lack of communication with others can have a serious derogatory effect on employee mood when working remotely.
365 offers a wealth of value from its communication tools to keep your teams engaged away from the office.
Teams – Chat and Calls
Yes, we have mentioned it again, and it will not be the last time! Teams offers users many ways of communicating, whether internal among colleagues, or externally with vendors, partners and clients.
Chat, provides 1-on-1 instant messaging, voice and video calling functionality, as well as, group chats – which can be setup on the fly and include anyone your team need to engage with.
Calls, is the section of Teams that acts in place of an internal telephone system – allowing you to conduct voice or video calls with anyone in your contact library. A history of all of your calls, as well as a voicemail feature, are accessible here too.
Through the Calendar feature, you can pre-schedule Teams voice and video conferences with up to 250 internal or external collaborators.
The platform single-handedly offers a place for everyone, whether in the office or at home, to have a seamless level of communication no matter the geographical location.
Outlook – Email (Desktop, Web or Mobile App)
It goes without saying that Outlook has been a crucial ingredient of office communication for decades. Within 365, your email service is backed by Microsoft's Exchange technology – the most powerful email, contacts and calendars infrastructure.
Exchange provides your teams the power of email functionality including, distribution groups – disseminate email from one email address to multiple users at once; and, shared mailboxes – if a group of users need to monitor and act on email received into one central mailbox, then a shared mailbox is the perfect option to keep everyone up-to-date live.
Your email mailbox will be kept synchronised live across all of your devices too. If you send an email from Outlook on your PC, it'll be there on your mobile too. Gone are the days of needing to read emails twice as you switch between devices.
Productivity
Maintaining productivity can be the difference between business success or the loss of livelihoods – even more so with the challenges faced within businesses from 2020.
Microsoft 365 allows you to mirror the productivity of the workplace when working remotely by providing a range of familiar tools:
Office Applications – Word, Excel, PowerPoint, Outlook, etc (Desktop, Web or Mobile App)
As the backbone of office productivity for a generation, the Office application suite continues to provide familiar word processing, spreadsheet, data and presentation slide functionality to teams – from its locally installed apps, on the web and even on mobile.
Teams – File and App Access
Here it is again, but Teams is one of the best, (if not THE best), app that Microsoft has ever released; especially in its contribution to successful remote working. As a single go-to application, Teams now provides users with a portal to produce and edit files and data, whether an Office file or many other third-party apps and services; while also providing the benefits of sharing and co-authoring with colleagues at the same time.
How the new capabilities of Microsoft 365 will benefit your remote working
What do the new capabilities really mean for business owners and operators?
The cohesive cloud-based services provided within Microsoft 365, and all of its applications and tools, support effective working whether in the office, or not. However, recent enhancements to the system go a step further in fuelling an even more secure, effective and successful remote working environment.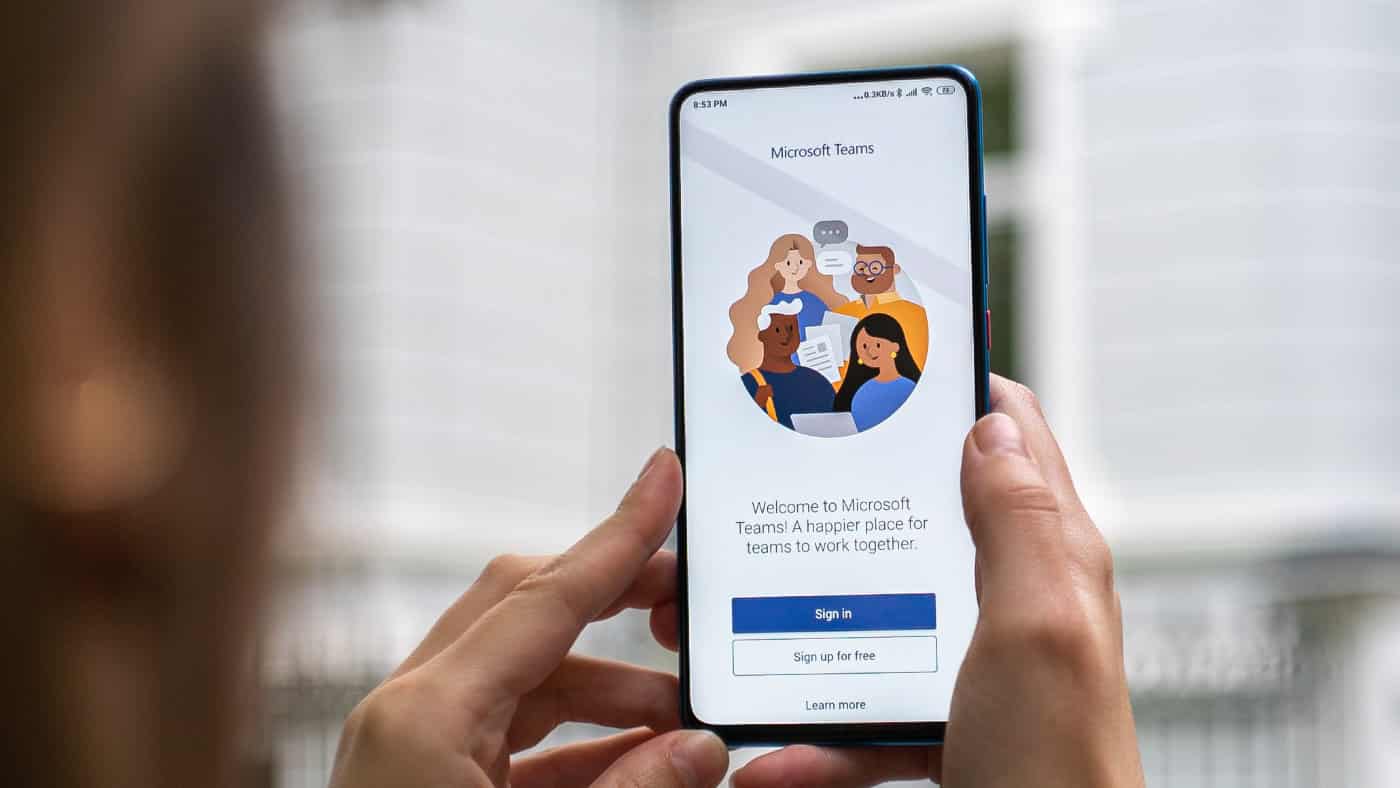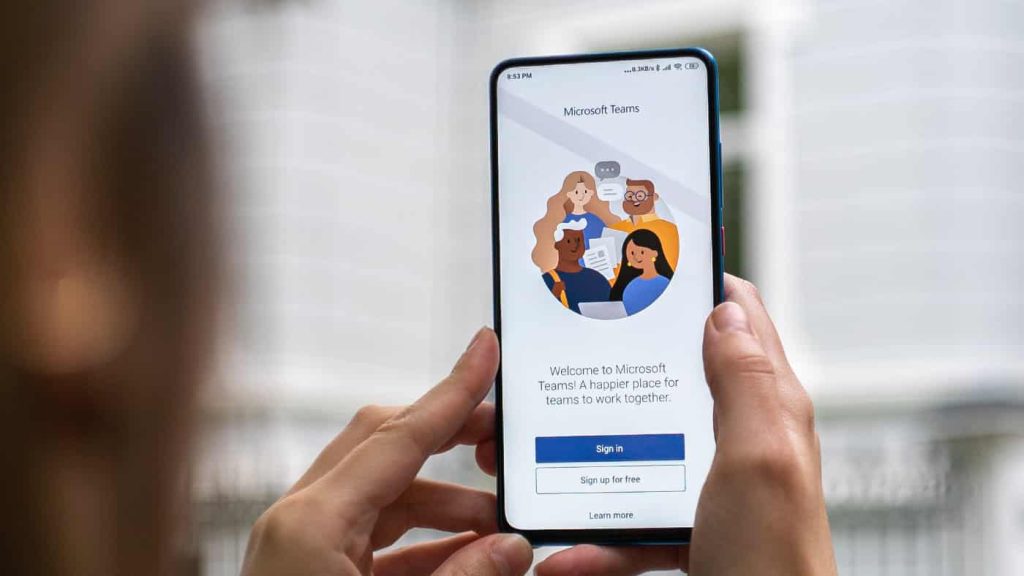 How Microsoft Teams goes further to improve remote working
In Calls and Meetings
One of the new features of Teams is an enhanced audio experience for calls and video conferences with a background noise suppression feature, along with a new 'Raise Hand' feature allowing you to interject in a meeting with a notification that you've 'raised your hand' to speak, as opposed to having to interrupt verbally and disrupt the meeting.
Further adding a new flavour to meetings in Teams are the new scenes for the 'Together' mode – when you are in a Teams meeting and you switch to together mode you will see everyone sitting in a virtual meeting space, as though you are all sat on seats in a conference suite. Providing both a professional and ordered feel to meetings, while adding a touch of fun and personality to the whole experience.
Virtual breakout rooms in meetings within Teams allows the business owner to start a meeting and then split the meeting into a number of smaller sub groups effortlessly, when and where appropriate. Attendees will be able to move between the sub-meetings, and return to the main one whenever they need to.
Status
You can now appear offline in Teams, along with an option to set the duration for your present status. This benefits business owners by allowing them and their teams to get on with important tasks without being bombarded with messages and files from all corners of the home workforce.
Lists
Storing and working with data lists is a fundamental part of most businesses, which is why Teams now supports integration of a new Lists feature. Lists, previously only a part of the SharePoint architecture, are now available right within the Teams app – allowing you to create custom columns and forms of data
Migrating to Microsoft 365
What is involved in a typical Microsoft 365 deployment?
At what point is a professional integrator required?
There are typically five core steps to a typical migration and deployment to cloud services, and this is no different with a switch to Microsoft 365.
It is strongly encouraged to involve the services of a professional integrator. Their support is invaluable through every step of this process to ensure you get the right service that suits your business and for the right price.
Edge IT specialise in consulting, migrating and deploying Microsoft 365 into businesses of all types. Our well structured processes and best practices ensure a pain-free and smooth transition to the cloud, followed by all the support, education and guidance needed to ensure your team get the very most from their new work tools.
The best practice steps for cloud migrations are:
Identification
Setup and Migration
Implementation
Rollout
Ongoing Support
Identification
The first step in your cloud migration journey, should be the identification of what you have now – in terms of data, where it resides and what form it is in. But beyond your data, you will need to consider the applications and services you use – where they are hosted, what integrations are present and whether any changes or impact here needs to be considered.
Essentially building a project plan and a list of actions for what you have to be migrated to the cloud, along with how will that data and workflow requirements be met.
This exercise allows you to understand the landscape fully, aids informed decision making on which services and licenses you require and sets good foundations prior to moving ahead with a migration.
Completing this process can be difficult to do for the uninitiated. Attempting this step without the expertise and broadmindedness of a technical expert, will likely see components missed, data lost, functionality overlooked and much greater cost experienced.
Setup and Migration
Once the professional integrator has mapped out your IT picture as it stands now, versus what your cloud environment will look like – the next step is the setup, configuration and migration itself.
This is where the professionals really earn their money – the costs of downtime or data loss from a poor or mismanaged migration are too considerable to even comprehend.
Depending on the forms of data you have to migrate to Microsoft 365, there are a number of steps involved in the process. Most commonly those steps commence with:
Setup and configuration of the Microsoft 365 tenancy
DNS configuration to link your domain name/s to 365
Purchase and assignment of product licenses to users
Migration of email, contacts and calendar data
Setup and configuration of libraries for file data
Email
If you already use Microsoft Exchange for your emails and are migrating to Microsoft 365 – there are operations available to integrate the two together, known as a Hybrid Exchange environment. Such an option provides more of a staggered means of cloning the data to the cloud, before decommissioning the original Exchange server.
Alternative hosted Exchange, or more basic POP/IMAP email services, require more of a manual hands-on approach to exporting and importing of the email data, sometimes on a mailbox by mailbox level.
Other forms of email data – dependent on the email service you currently use – will need to be migrated differently.
File Data
Your file data will most likely have to be imported in segments to ensure success, while being considered about the impact on internet bandwidth consumption and speed – dependent on the location from which the data is uploaded to the cloud from.
Implementation
To implement Microsoft 365 effectively, your professional integrator will work through personalising and branding your 365 account, assign the apps and services to the users that require them and ensure every user has access to the features they need.
At this point your security groups will be created and tested to ensure your environment has the appropriate permissions structured for each user or group of users by department, for example. These permission sets will allow the user/s access to the data and services they require, and nothing further. Additionally, your global security policies on what you wish to permit (or not) will be applied.
This process may also include the configuration of integrations and plug-ins to other third party services, which must be in place before you are able to rollout access to your teams.
Rollout
Once your environment has been fully configured, data migrated and policies implemented; you are ready to rollout your applications, tools and services to your teams.
During this process, there may be quite a labour intensive step required to install software applications on users devices – dependent on the architecture of your IT network. Your integrator will consult with you on the options and best process to accomplish this in the least disruptive way.
Some user training or guidance notes, subject to the prior knowledge and size of your team, may well be appropriate at this point to ensure seamless user adoption.
Ongoing Support
With any change to the way people work, will come support and training requirements. Without ongoing comprehensive support can you ensure productivity is maintained and downtime minimised – a consideration only made even more vital with having teams working apart in remote settings.
An expert, rapid Helpdesk support service is an important component to ensure you have in place before rolling out and going live with any new technology service.
Edge IT are the experts you need
We specialise in tailored migrations and deployments of cloud services, particularly Microsoft 365.
If you are considering options for how to better manage your workforce, drive productivity and protect profitability – Edge IT are the perfect partner to guide you through the entire cloud adoption process from end-to-end.
Please contact our team today to discuss your roadmap to the cloud.