Yesterday it was reported that a new breed of malicious malware named 'Bad Rabbit' had been sweeping Russia and Ukraine. Several reports suspect it is too early to tell how far this malware may reach, but all European based locations should be particularly vigilant.
Russian cybersecurity firm Group-IB explained how three media companies in Russia had been attacked, alongside the Ministry of Infrastructure of Ukraine. Russian news agency Interfax even announced on social media that they were 'working to restore it's systems' after admitting that hackers had intervened.
Once infected, the user is taken to Tor-hidden websites where the ransom of Bitcoin is demanded, estimated to be £210. Loss of data is threatened if the victim does not pay within the fourty hour time period of infection. The red font and methods alarmingly appear similar to previous attacks noticed in June named NotPetya. According to the Moscow-based Kaspersky Lab, Bad Rabbit infections have been detected in Turkey and Germany as well. "Based on our investigation, this is a targeted attack against corporate networks."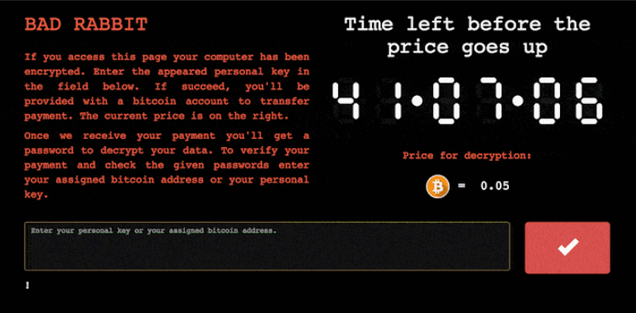 With Bad Rabbit now detected in the United States, as detected by Avast, the expectation is that there will be a number of growing detections to come. Although a 'vaccination' has been sourced, which encourages users to create certain file types, the risk of infection is still possible.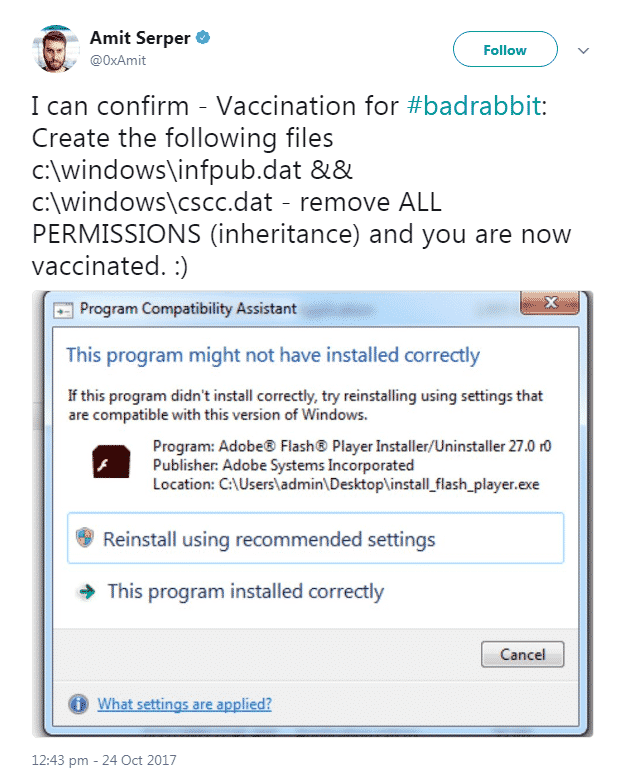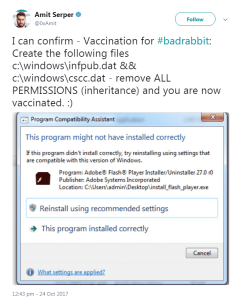 Cyber hacking is always a risk for any business, which is why reliable IT security measures are a the first step to gaining protection. However small or extreme the risk, any data holding company needs to take the measures to protect their information. For any concerns about IT security risks, get in touch with us today for an assessment.